Ready to start your bridal fashion search? Read this before you book bridal fitting appointments.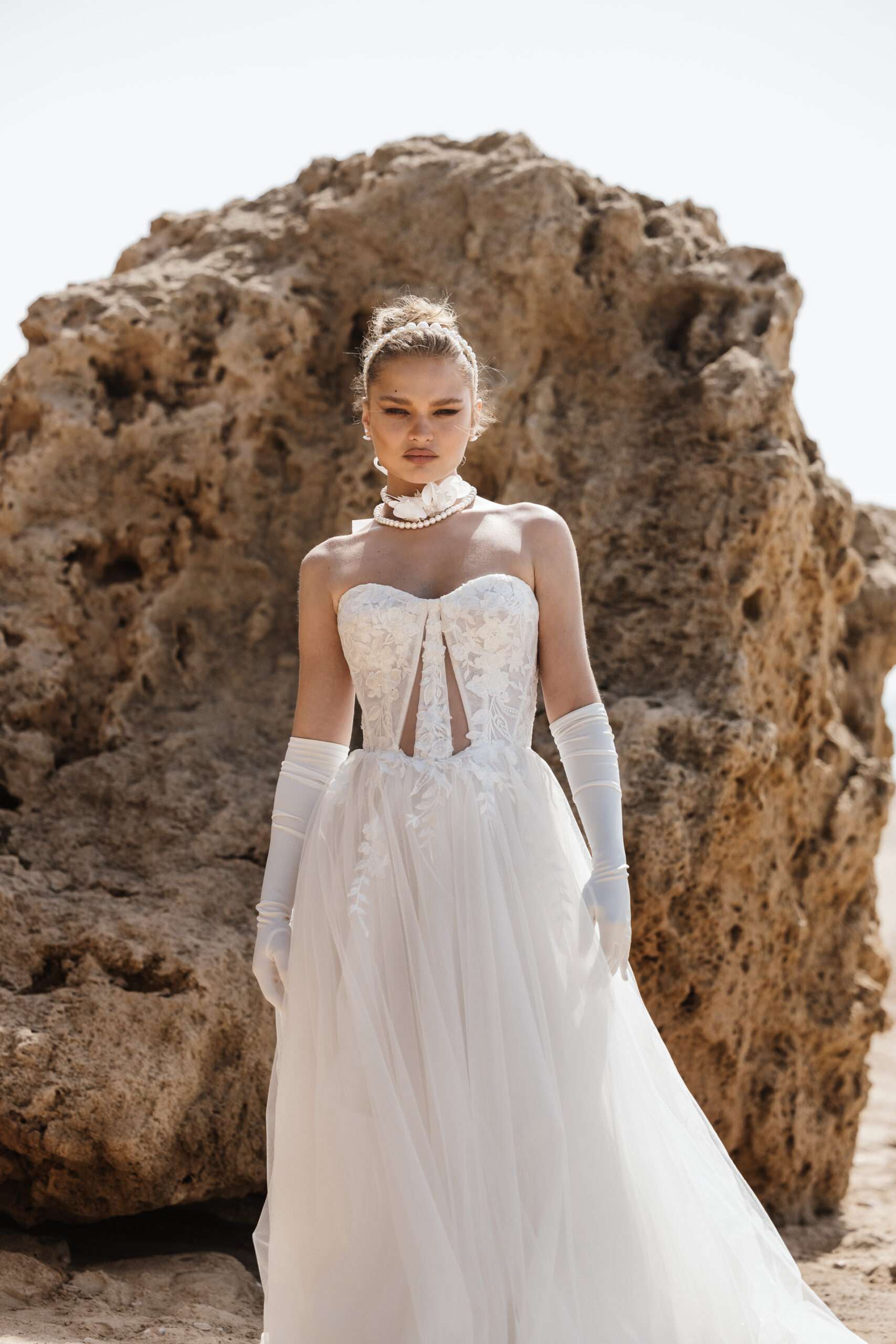 While every era has its iconic bridal fashions, the specifics don't change too quickly from year to year. This makes sense: You wear a wedding dress just once—so the rules of fast fashion (which seem to change on a whim) don't necessarily apply.
"Trends are slow to come and slow to go in bridal,".Some silhouettes and shades are timeless for a reason—but other wedding-day details, like accessories and shoes, offer low-risk ways to put a modern twist on tradition. Expect to see these six trends on aisles everywhere this year.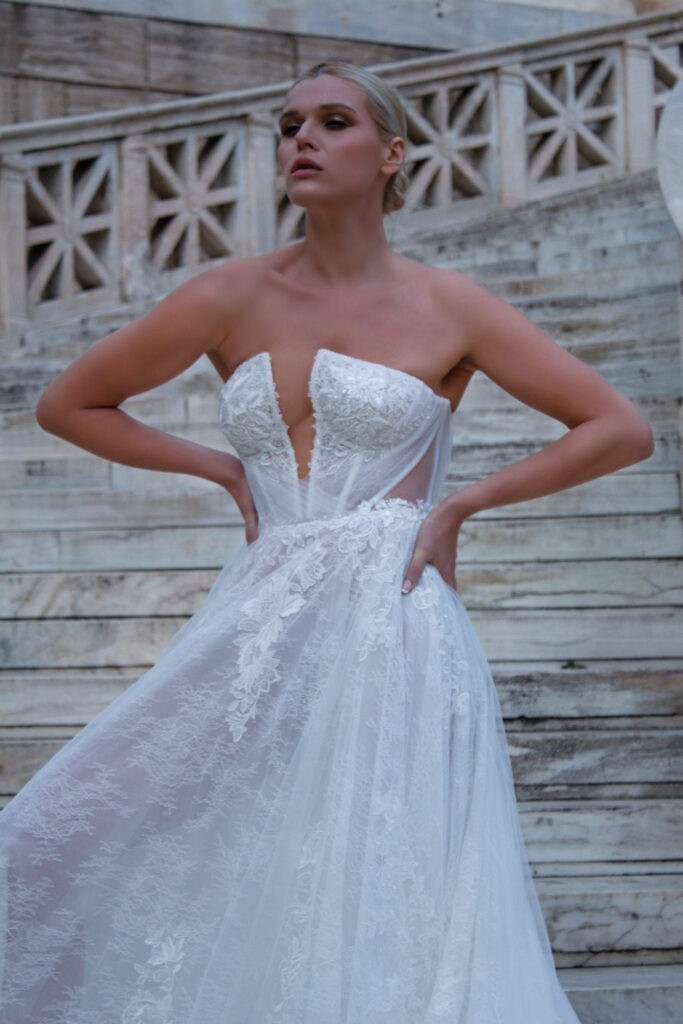 A Return to Timeless Cuts
While one-shoulder silhouettes dominated Bridal Fashion Week runways in 2022, many of clients have returned to what she calls a "true wedding look"—think classic ball gowns, A-lines, and trumpets. "The ball gown is still popular, and in some ways it surprises me how popular it has remained," she says. "The trumpet style is also always popular for brides who don't want a lot of volume or fear it overwhelms them—it's a classic shape that looks good on a ton of body types."
Strapless gowns, perennially in favor for how they flatter every body type, offer a versatility that's increasingly in-demand, as brides customize them with straps, jackets, or capes; open necklines are also charming shoppers. "Off-the-shoulder necklines, leaving the chest and shoulder area open, is something people love right now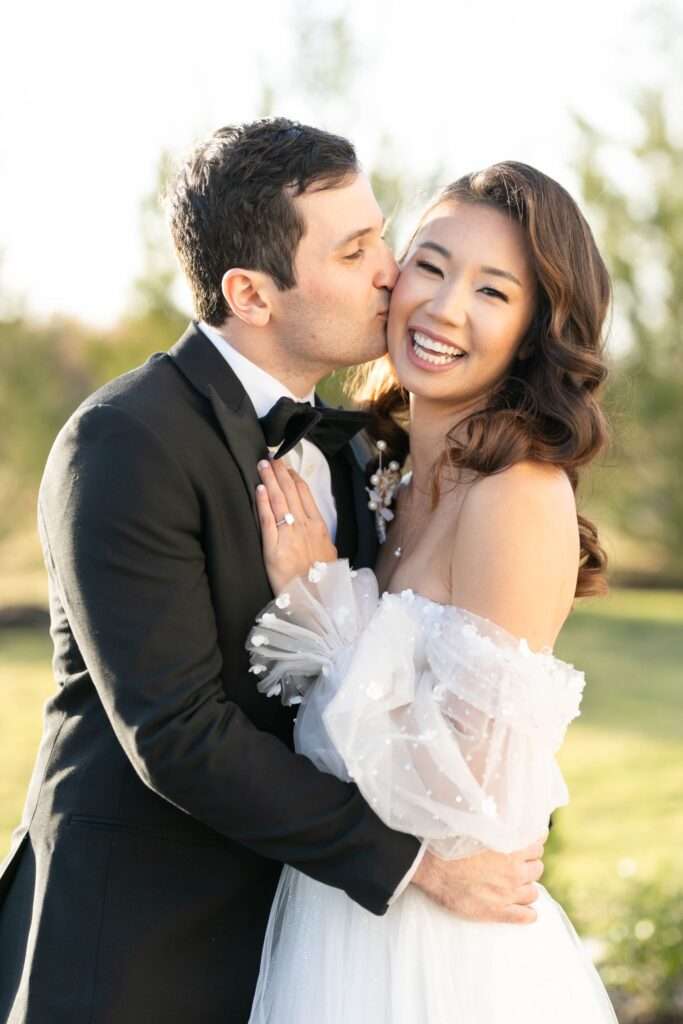 "Sleeves, in general are hot, and have been for a couple of years," the off-the-shoulder balloon sleeves as one example. But now she also sees resurgence in the iconic '90s Juliet sleeve, which puffs at the shoulder and tightens through the arm. "We are seeing them come back in a different but more modern way—jackets, overlays, detachable versions, tulle—it really adds an element of romance and a different aesthetic,".
This year, other vintage fashions from the same decade might become more in-demand, too, predicts bridal. "The '90s are back in ready-to-wear and they're definitely making their way back into wedding fashion, as well," . "We're going to continue to see a lot of bias-cut slip dresses and simple ball gowns with a less-is-more approach using shades of light blue , peach and shades of blush and dust blush as well floral porcelain prints ."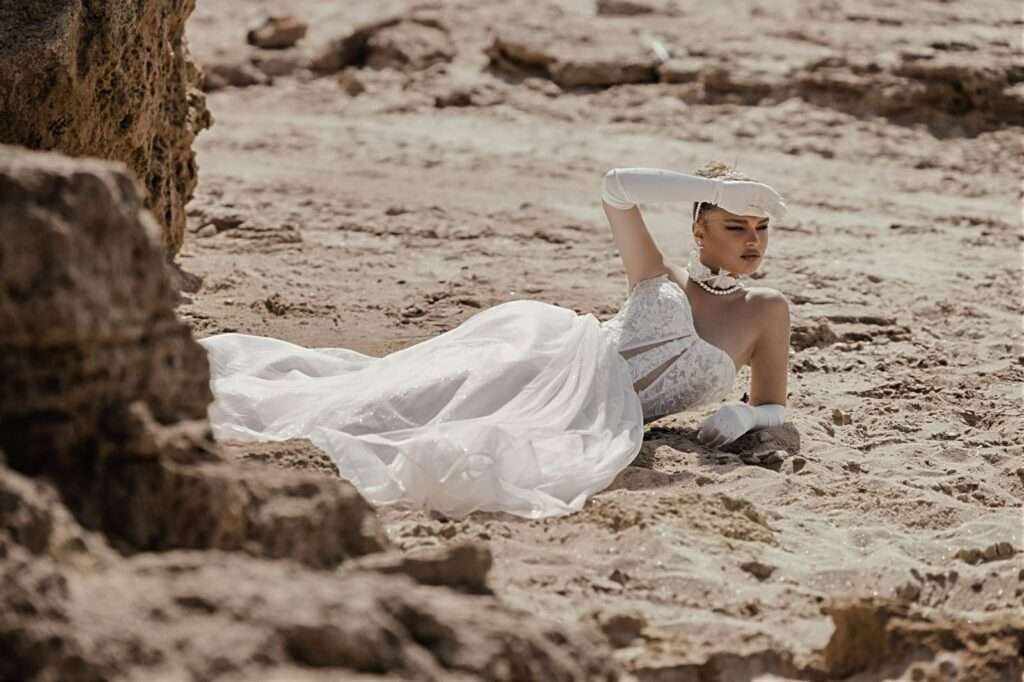 Glam Slip-On Gloves and Capes
Instead of princess-inspired tiaras or sparkling hairpieces, choose accessories that add a more sophisticated touch to your outfit. "satin Gloves were definitely the 'it' accessory of 2022 and I don't think they're going anywhere in 2023 and also sating wedding heels becoming an extreme trendy "back to classics" look also adorned with pearls ," . "Whether a bride wears them down the aisle or adds them as a fun accessory for the reception, slipping them on is a great way to add an au courant twist to your bridal look—without committing to a trend-forward wedding dress."

The elegant, unexpected cape, which has the same effect: "We are seeing a lot of them," "It's a nice way for brides to have a little extra drama—and a little coverage, so if they wanted that for the ceremony, but not all night, they can take it off."
Brides thinking beyond the classic jeweled heel or sparkling stiletto. "People are getting really fun with their shoes," but still remains classy and conformable. "Colored shoes have been popular and still are and sating heels with jeweled element or solid classy see best wedding shoes trends on www.brideinn.com
Whether you choose fancy footwear for your entire day or opt to change after the ceremony, investing in a shoe you love means you can also wear it after your wedding day. (One note,: If you choose to change shoes during your reception, make sure the heel height doesn't change the hemline of your dress; look for platform or wedge sneakers to keep the overall look the same.)
Brides are no longer only shopping for a single wedding dress: Almost all of brides choose a second dress for their reception. "It's so much easier to move around in and dance in," she says. Though past years saw most newlyweds opting for cocktail-length dresses, the trend now is toward long gowns for the party. "Brides want to stay more in the dress code, and if guests are in gowns, they want to stay in something long," she says.

But it doesn't stop with a second dress: it's increasingly common for brides to request a cohesive wardrobe that covers all of their related events. "From welcome parties and rehearsal dinners to the wedding day itself, the fashion is becoming an integral part of the celebration and an opportunity for a bride to show off various aspects of her personal style and play up each event's design through her clothing," says Hurwitz.

For the ceremony, embrace something classic; at the reception, opt for a sexier number, suggests Hurwitz. "And for the after-party, try something short and fun—even feathers, which are very on trend!" she says. "Working with a bridal stylist to curate the overall fashion and tell a story throughout the weekend will become more and more prevalent."