Complete Your classic Wedding Dress With a perfect classy satin Heels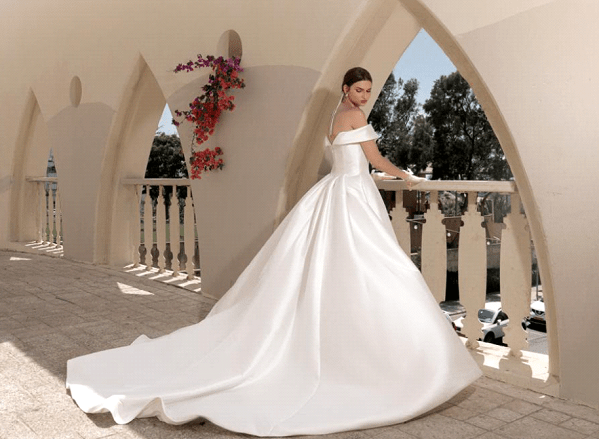 For your upcoming wedding day, Yaniv Persy our creative director chose to preview of Eternal By Perdsy wedding dresses with  our wedding heels sold exclusively www.brideinn.com
The classic satin-dress has become a must in the bridal fashion scene. From Royal Houses weddings to Church weddings and destination weddings It's up to you when and where to wear it and how you style it , you could go mini for the rehearsal or welcome fête to kick off a multi-day celebration. The "classy pure clean -wedding" — dress forgoing established traditions — approach also welcomes a short look for the ceremony. Of course, nothing says "after-party!" like a sultry, sassy little mini-dress. But it's your moment, so you decide where to wear a short dress that you really can wear again.
Final bonus to your dress? Your shoes (and legs) will also be on full displa, most of which are shoppable online at Yaniv Persy and BRIDEINN.com
PALMA DRESS + ISABELA HEELS
Embody the ultimate celebration in a dazzling satin sensual mini-dress. Then extend the sparkle with ISABELA pumps, embellished with Swarovski crystal. You'll be the star on the dance floor.
DOLLY DRESS + MICHELE HEELS
Evoke a contemporary classics by Yaniv Persy in a dramatically-draped and strapless corset with a volumeness glitter-tulle ball gown . The detachable sleeves exudes a dramatic effect, while still showcasing your long hands, as well as, complete the look with stunning dramatic sandals adorned with pearls